HAMMOND VINTAGE RESTORATION
BlackHAMMOND has been restoring vintage Hammond organs since 1990.
Over the past two decades, we have evolved into an establishment that is known for its innovations with retrofit and redesign of vintage models. Our company is not highly interested in original condition museum pieces, but rather breathing 21st-century life back into the aged instruments. In most of our restoration projects, the addition of many modern, practical features can be found. We remain true to the genuine nature of vintage HAMMOND organs, but we are not afraid to present them for the 21st century. All the labor that goes into our units cannot be included in this list, but consider the following as a brief overview:
Cabinets are 100% vacated, chemically stripped, hand sanded, finished, and hand rubbed between 4 coats of lacquer. (The cabinet work is done by a craftsman with 30+ years of experience).
Chrome plating of brass hardware
Sand-blasted, powder-coated metals
New felts installed throughout the manuals and pedalboards
Manuals in their entirety are disassembled, cleaned and rebuilt.
Drawbars disassembled, cleaned and rebuilt
Start and run switches along with wiring replaced new
Floor outlet box wiring replaced new
All switches opened, cleaned, conditioner coated
All pre-amp and power amps rebuilt using high-end components
New Leslie control circuits and switches (half-moon or TREKII)
New TrekII solid state pre-amp
Powered subwoofers
NEO-VENTILATOR installation
Preset mechanism degreased, cleaned and re-lubed
ALL Leslie motors disassembled, cleaned and rebuilt
Leslie bearings cleaned, lubed, or NEW
When necessary, NEW speakers in LESLIE
Rebuilt Leslie crossovers with high end audio capacitors, or replaced NEW
New or 100% rebuilt Leslie amplifiers
EIS three position Leslie relays
Below are photographs of a restoration of a C3/142 combo.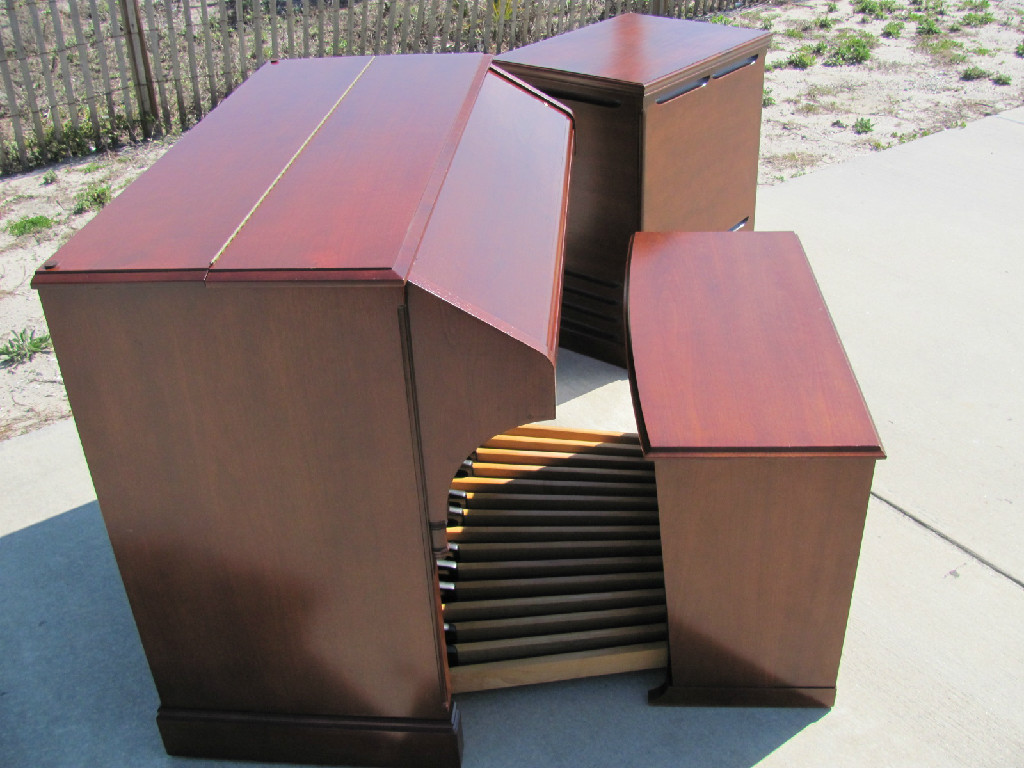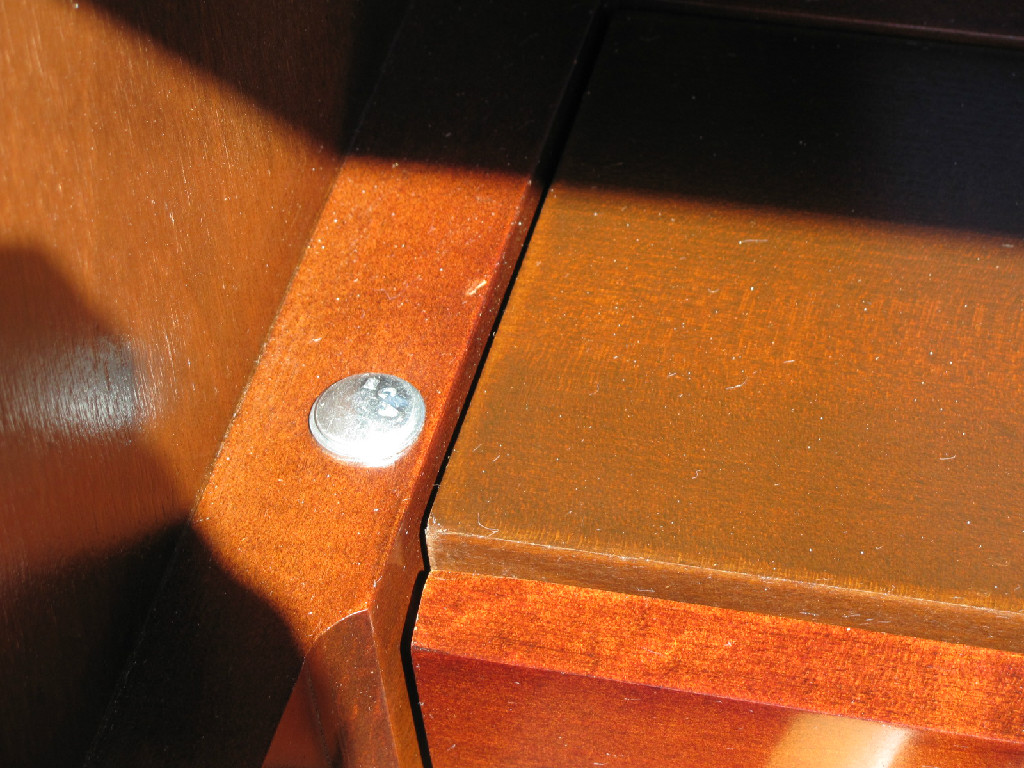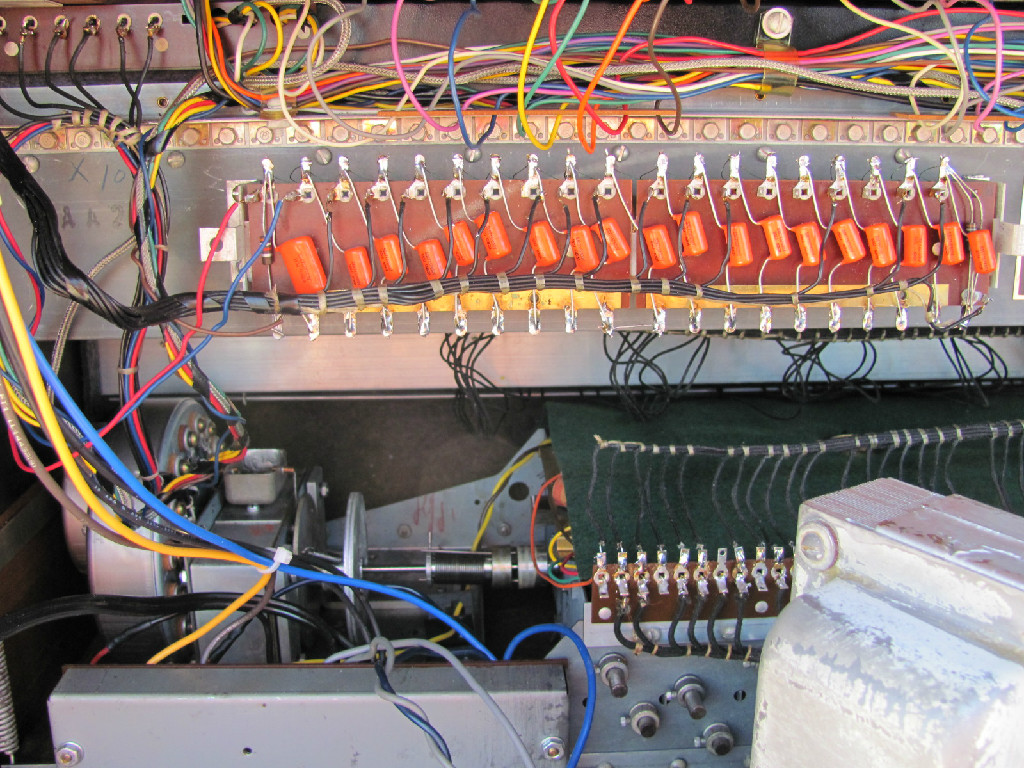 Below are photographs of a restoration of an ebony C2/147 combo.